Broker-focused CRM
Every component of our CRM system is developed for the need of a Forex broker.

Smart Dashboard
A dashboard that gives you a glance at your brokerage with all the info you need.

Built for Automation
Increase performance with automation tools & save time for more efficiency.
Learn About Traders Room
A new generation of forex CRM, client cabinet and back office software. State-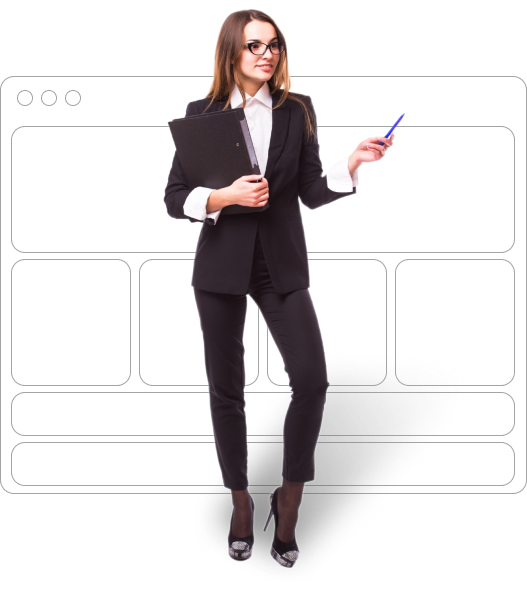 What is traders room?
Trader's Room is a panel where all the clients under your brokerage can access, control, and manage their trading & trading account activities. It's a communication & relationship bridge between the clients & the broker where both parties can maintain a strong business-client relationship with each other.
Trader's room is a complete automated client portal where every function is set based on the needs of an ideal trader in the Forex market. End of the manual processing era, every process is done in a real-time basis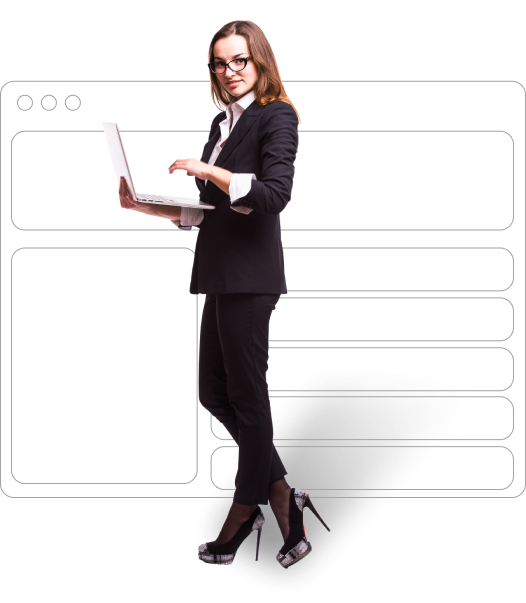 A User-Centric Platform to Solidify The Best Experience For Your Clients
Forex CRM aims to entertain all sorts of corporate & technical brokerage solutions ensuring long-lasting business prosperity. In this track of pursuing supremacy, the trader's room is a prodigious addition to our CRM solution.
Made to deliver certain requirements covering account application, maintenance, surveillance of monetary affairs; etc. Think of it as a traverse between you & your clients where the traders will carry out their financial tasks. This functional panel comes in handy & bear the ingenuity to eliminate technical trade restraints. Simple & safe account opening step, custom operation, appropriate payment gateway system is just a limited part of benefits comparing to the bundles of components the trader room gets to afford.
Facilities Of Our Traders Room
Trader's room occupies the competence to ease your clients' burdens. Go through these trader's room technical beneficiary points mentioned below for further interpretation.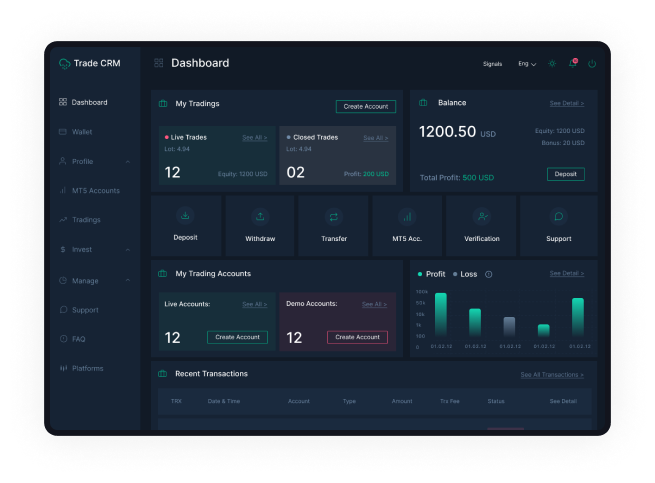 Client dashboard
The multi-featured trader dashboard entitles your client with wide scope of allowances. There's the accommodation for running profile verification process, evaluating trading figures, closed & pending order inspection, and integrated account information framework.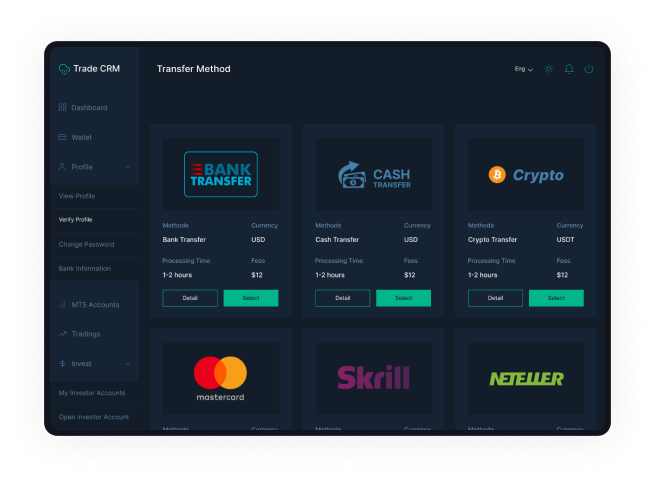 Multiple payment gateways
Introduce the simplest monetary transaction process to traders for comfortable deposit & withdrawal. It incorporates the most flexible & trustworthy payment deposit methods including Bank Transfers, Visa/Master Card, UPay, Skrill, Neteller & Perfect Money.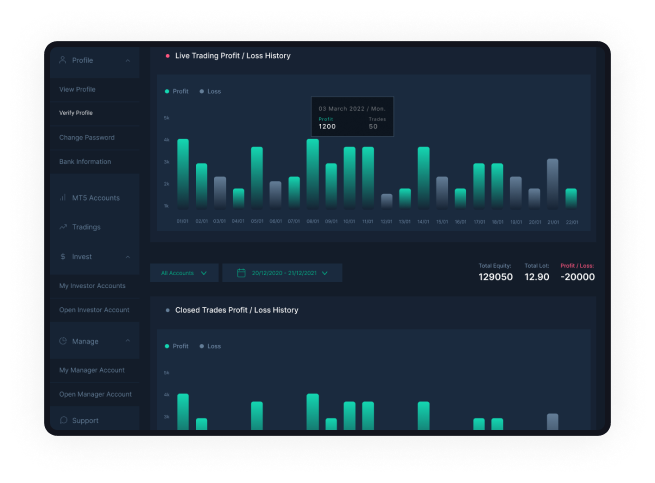 Report generation
A multi-dimensional trader panel where the aspirants will attend every step to their course of operations. They can have maximum access to the information of their respective accounts, portfolio, transaction history & equity. Detail reports on investments, order confirmation (closed & top orders), additional profit will keep traders on the right track.
Make Your Task Easy
Forex CRM trader's room ensures the best client experience for your brokerage company. Such type of facility becomes a business-boosting factor in the brokerage industry. The same goes for this practice as well.

User-friendly Structure
We have furnished this panel with the qualifications to safeguard the sheer luxury in Forex trading. Functioning as a centralized place for trade governance, Forex CRM trader's room alleviates lots of pressure & simplifies trading tasks through MT4/MT5 accounts, unified monetary transactions & much more.

Diversified Platform
After getting signed up s/he will perform multiple business functions from any part of the globe through integrated connectivity feature. With advanced charting procedure, the client can conduct trade conveniently. The bulk order closing functionality authorizes to close all running trades with a single blow.

Flexible Connection
Offer your consumers with individual trading room accompanied by a smart ticketing process. Functions as a corresponding gateway between broker admin panel & client portal, it serves just fine while your clients need to assign a notification for revoking or deposit a certain amount. If there are other service-related issues, take support.