Broker-focused CRM
Every component of our CRM system is developed for the need of a Forex broker.

Smart Dashboard
A dashboard that gives you a glance at your brokerage with all the info you need.

Built for Automation
Increase performance with automation tools & save time for more efficiency.
Learn About Back Office
A new generation of forex CRM, client cabinet and back office software. State-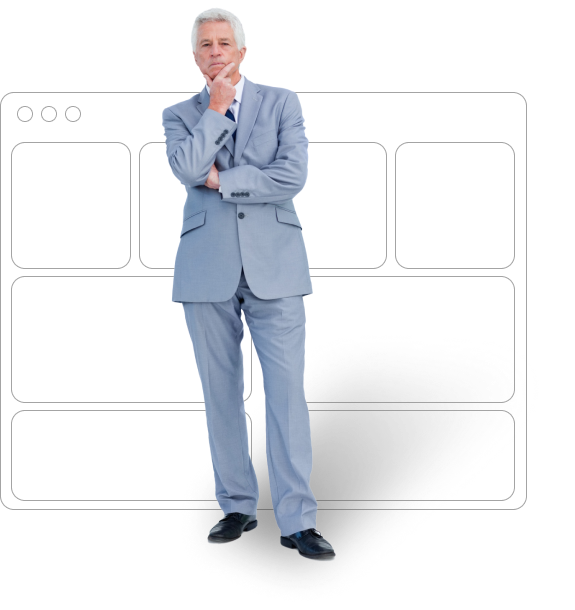 What is Admin / Back Office Software ?
Forex Back Office Software is a platform where you can manage & control your business operations. Back office software allows the brokers to manage their clients and partner's activities & implement business conditions (leverage, profit allocation, currency groups, etc.) in the brokerage so that expected results meet real outcome. With Forex back-office software, embrace the most advanced technological solutions to the challenges in the modern Forex Market where competition is neck to neck. Increased efficiencies of trade management through system integration with brokerage management tools, and an overall reduction in the costs of doing business through customized and managed solutions.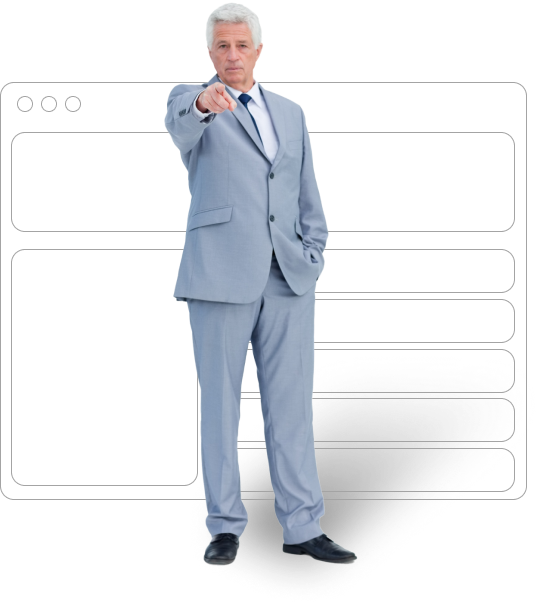 Automated Platform to Interact & Administrate Your Client
We provide a 100% optimized forex back office software matching to Forex business design being a corporate & tech solution provider to brokers. This system facilitates the broker to ensure greater assistance to traders & affiliates. Once a client or associate gets assigned, this solution can keep records of their transactional activities and run custom management operations, verification with precise performance appraisal.

Key Features of Admin Panel
Trader's room occupies the competence to ease your clients' burdens. Go through these trader's room technical beneficiary points mentioned below for further interpretation.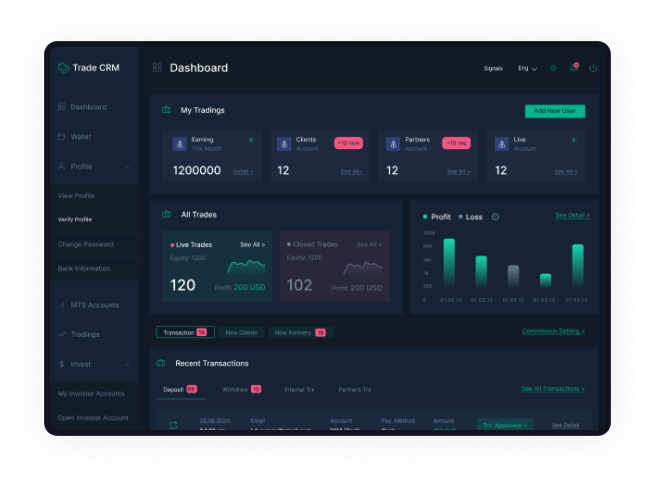 Transactional report
Check the dividend flow & internal transfers with 100% efficiency. Every single transaction, no matter in or out will be filled with minute details under this action.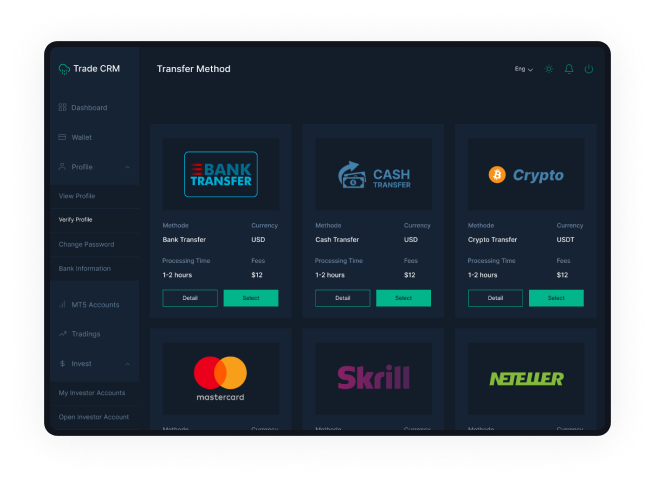 Campaign management
Enough options to stretch your marketing strategies & carry them out in a decisive style. There's room for lead generation, contest running & bulk emailing facility to deliver with sustainable business expansion.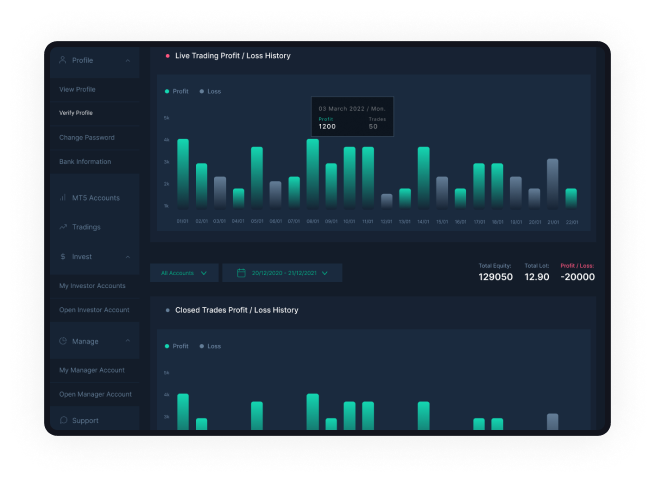 Smart ticketing
Introduces a multifunctional support structure where the broker admin gets proper reactions from the client & act spontaneously to settle the raised issues. This method will indicate a stronger adherence to your clients & send a user-oriented impression to larger trading communities.
Make Your Task Easy
Forex CRM trader's room ensures the best client experience for your brokerage company. Such type of facility becomes a business-boosting factor in the brokerage industry. The same goes for this practice as well.

Exclusive Functionalities
Here are some exclusive functionalities you will acquaint after signing up.
* Integrated PAMM/MAM.
* Best payment gateway solution.
* Fruitful contest management & much more.

Diversified Platform
An excellent platform that makes user experience flexible. As it supports all browsers, device & screen size; you can steer through various back-office features & implement them with absolute comfort.

Get Everything You Need
Proper integration of the meta-trader platform unfolds plenty of business potentiality. This design allows you to evaluate clients' trading information covering customer equity, transaction & risk interpretation.

Best User Experience
The forex back office software platform assists the admin to sort out the legitimate traders, IBs/partners & manages their level of engagement flawlessly.

Result Driven Business
We have designed & arranged this operation in such resilience that you can grow a results-driven scheme for your Forex business. The overall client management process & social trading couldn't be more direct & easy going without such an executive tool.

Professional Benefit
Forex CRM solution exposes you to sets of professional benefits triggering a formidable presence in this sector. Our forex back office software occupies a great deal of contribution to preserve this position.